Mid-Columbia Reads
In partnership with Barnes & Noble and Columbia Basin College, Mid-Columbia Libraries is proud to welcome New York Times bestselling novelist V.E. Schwab for this year's Mid-Columbia Reads literary festival. The author will present Tuesday, Sept. 26 at 6 pm at the Columbia Basin College Gjerde Center, located at 2600 N. 20th Ave. in Pasco. To attend this event, purchase V.E. Schwab's new book and ticket combo through Barnes & Noble, or enter to win the book and tickets for free through Mid-Columbia Libraries by visiting your local branch. Books will be presigned and additional books will be available for purchase at the event through Barnes & Noble. 
Doors open, 5 pm
Author presentation followed by Q&A, 6 pm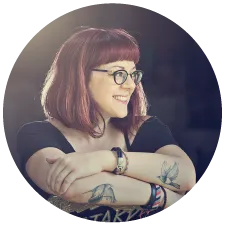 "Books failed to see me, so I wrote myself in." -V.E. Schwab
Victoria "V. E." Schwab is the #1 New York Times bestselling author of more than twenty books, including the acclaimed "Shades of Magic" series, the "Villains" series, the "Cassidy Blake" series, and the international bestseller "The Invisible Life of Addie LaRue". Her work has received critical acclaim, translated into over two dozen languages, and optioned for television and film.
"First Kill," a YA vampire series based on Schwab's short story of the same name, is currently in the works at Netflix with Emma Roberts' Belletrist Productions producing.
She graduated from Washington University in St. Louis with Bachelor of Fine Arts degree. She had originally planned to study astrophysics, but changed directions six times. She went on to get a Masters in Medieval Art History and credits learning more from the things she didn't major in.
When not haunting Paris streets or trudging up English hillsides, she lives in Edinburgh, Scotland, and is usually tucked in the corner of a coffee shop, dreaming up monsters. Learn more about the author at victoriaschwab.com.
The Mid-Columbia Reads literary festival takes place Aug.28 through Sept. 26. Stop by your local library to take home a free copy of one of several of Schwab's books, while supplies last. Her latest title, "The Fragile Threads of Power," will release on Sept. 26, 2023 and is the long awaited return to the "Shades of Magic" series that weaves the gripping tale of old heroes and new enemies.
The program encourages communities throughout the Mid-Columbia region to engage with the same books and come together to explore and celebrate the written and spoken word. We strive to build community through the collective experience of reading, thinking, and discussing ideas and themes that raise important social issues while also building future readers and writers in our region.